I want to make a difference to others by teaching children how to read when they are young…
My purpose for starting Reading Club is clear and simple. I wish to show your child, and as many others as I can, how to read when they are young because I know it helps them become confident and capable learners. They learn they can read and then they learn they can do so much more! Developing a can-do attitude in your child before they start school is worth a galaxy of stars. That sparkle in their eye is the ultimate possession for school readiness.
They have pride in their reading skills because they know they are doing something special by reading. Really, what more do you need to be school ready? Proud, enthusiastic, engaged, eager little people ready to learn more. Simple.
I run the classes…
It's all me and no one else. I'm the person teaching your child so I'm the person who is keeping track of your child's progress. The buck stops with me.
I'm also here to support you, too. As the parent, your role is the most critical and contributing factor in your child's education if you wish for them to succeed. I can help you, help your child with their reading.
When you pick the phone up to call Reading Club, you speak with me directly. I'm happily on the other end of the phone any time you need me, except when I'm teaching, of course! I'm open and ready to discuss any aspect of your child's development, or anything else for that matter.
Having two primary school-aged children of my own, I observed how formative it was for my children when I introduced reading basics early on.
Realising that our kids are not too young to learn to read when they are 3 or 4 years old, I wondered why we did not encourage these skills more, earlier on.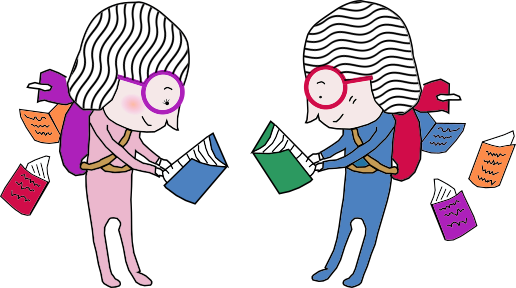 I can help to turn things around…
It's truly a privilege to observe and nurture this precious literacy seedling in children. But unfortunately, not all children have positive first experiences when learning to read. They are then put off reading and disengage from school. They feel disempowered, have little confidence and have little self-belief.
I can help to turn things around for your child. My patience and my know-how will help to build your child's confidence. We will consolidate the basics and then together, help your child continue to build their literacy skills.
I have returned to teaching with a passion…
I have taught in Australia and in Scandinavia and absolutely loved it. What better place could I have built my teaching experiences, than in the world's heartland of best-practice teaching and learning methods?
Amongst others, I have a teaching degree from the University of Melbourne. Earlier in my working career, I taught at a number of schools across all age groups, from kinder to year 12.

I have done other stuff…
A hiatus from teaching and a bit of soul-searching led me to study law. I worked in the legal sector as a Workplace Mediator and Investigator for some time, but I realised how much I missed interacting with students and families.
I wanted to spend my days contributing to something more meaningful instead of assisting companies to mitigate their risks. Don't get me wrong. I very much enjoyed mediating disputes and investigating complaints because I was driven by wanting to make a difference to people's every day lives at work.
But there was something missing. I could not be my complete warm, open, full self in this role. Instead, I was constantly guarded and neutral.
I realised how much I missed teaching, so took a leap of faith. With passion and vigour, I threw myself back into teaching.
I could see I could be of service to other like-minded parents who are equally as passionate about introducing literacy fundamentals to their children early on. So after a long and ongoing conversation with my husband and two children (aged 6 and 9), our lounge room and kitchen transform into Reading Club's meeting place every day. And all four of us love it.